Codes were found on the search term WORLD WAR and all have very precise results.
The first code extends to read WORLD WAR 1. Jerusalem was freed from the Turks control during WW1.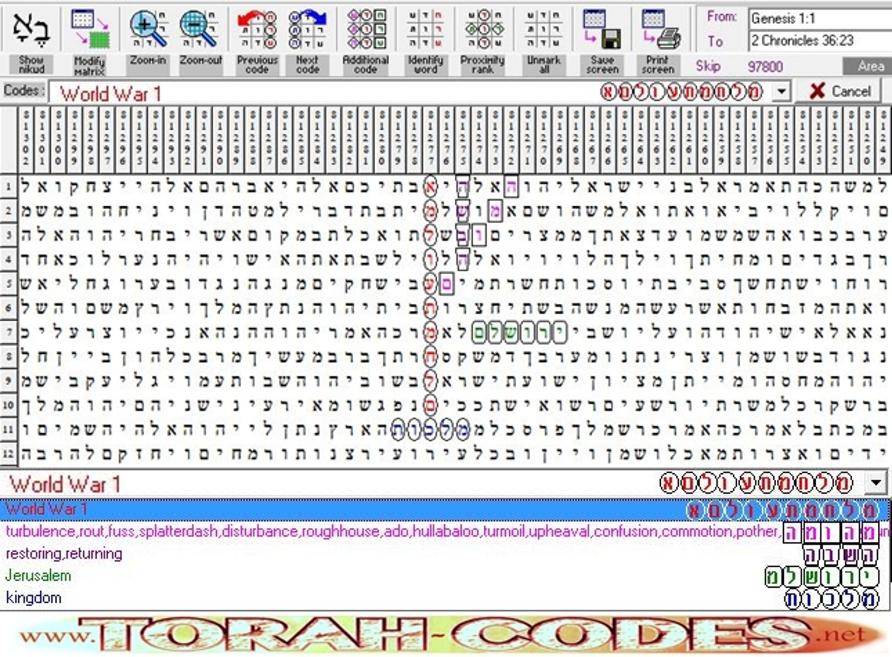 1 Code for WORLD WAR 2
RayEl and World occurs in the following text:
Psa 112:6 Surely he shall not be moved for ever: the righteous shall be in everlasting remembrance.
Psa 112:7 He shall not be afraid of evil tidings: his heart is fixed, trusting in the LORD.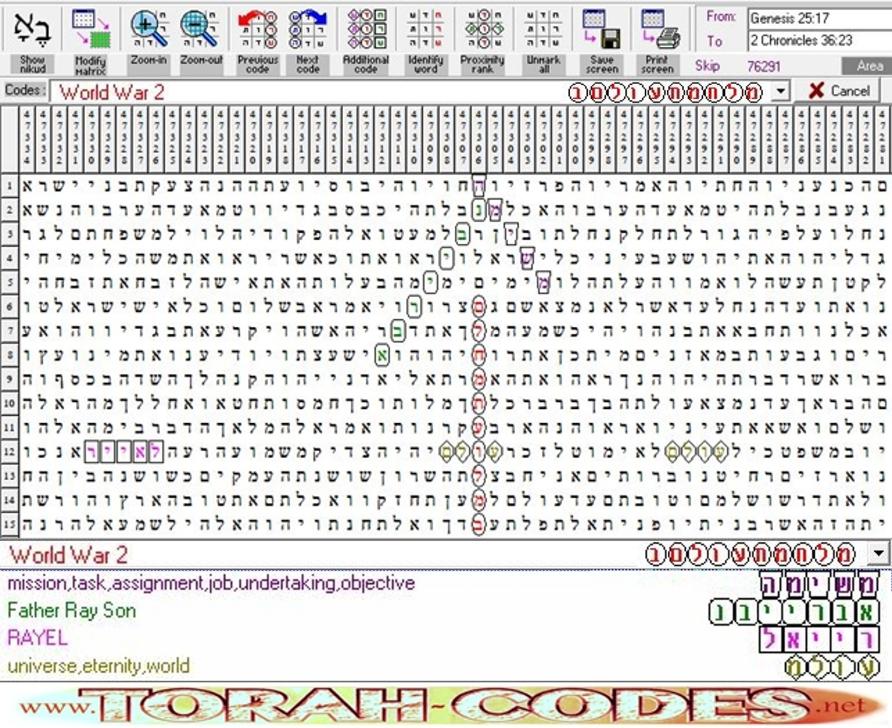 "Operation Overlord"... That was the mission Lord RayEl's dad, Raymond Elwood Lear Sr. was part of. He was a World War 2 navy hero, who single-handedly saved his ship from aerial attack by a Nazi fighter plane.
"Operation Overlord" was the "D-Day invasion" of Normandy... This was the largest amphibious invasion in history.
He was serving aboard the U.S.S. AUK, a minesweeper, and while historians speak of the danger the landing ships faced at D-Day, they forget that the minesweepers had to go in first.
https://en.wikipedia.org/wiki/USS_Auk_(AM-57)
WORLD WAR 3 - RayEl The Crisis, The Saviour / Redeemer