The following codes were found after an American named Lord RayEl (short for Raymond Elwood Lear) claimed to be the Christ Returned. The Following Bible Codes were found with Keys to the Bible software. All of my searches have been done using the correct Hebrew spelling for RayEl - רייאל
LORD RAYEL AS TRUISM - ME MESSIAH, PRECISE, INITIATING, FRAGRANT, ARABIC, YHVH SABBATICAL LEAR:
Zec 1:16 Therefore thus saith the LORD: I return to Jerusalem with compassions: My house shall be built in it, saith the LORD of hosts, and a line shall be stretched forth over Jerusalem.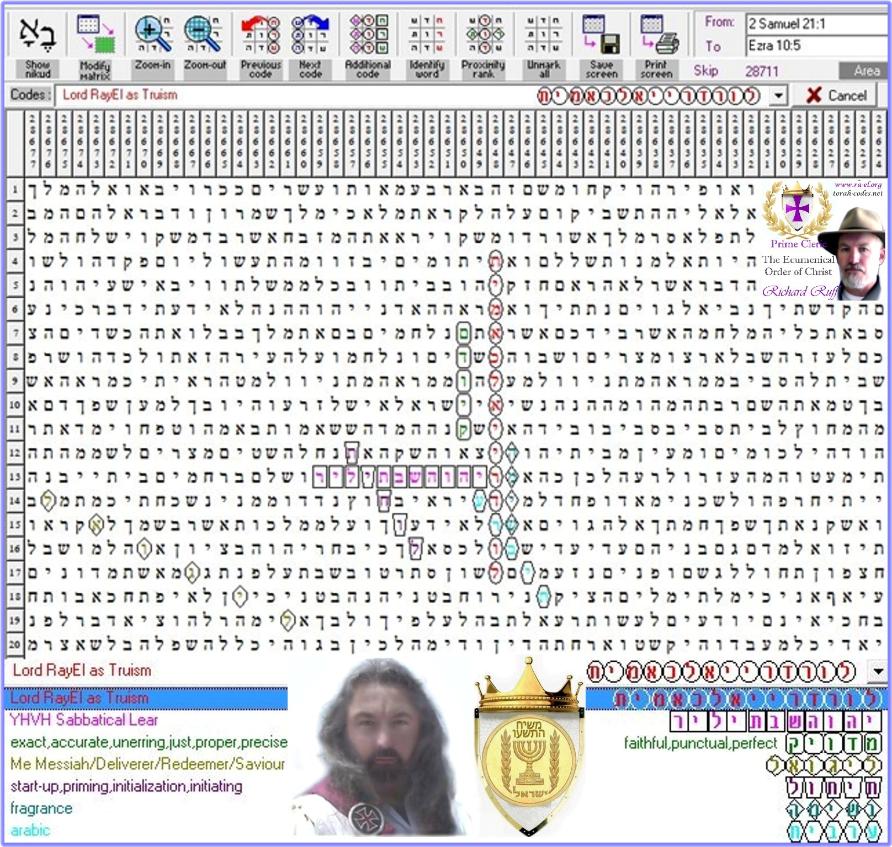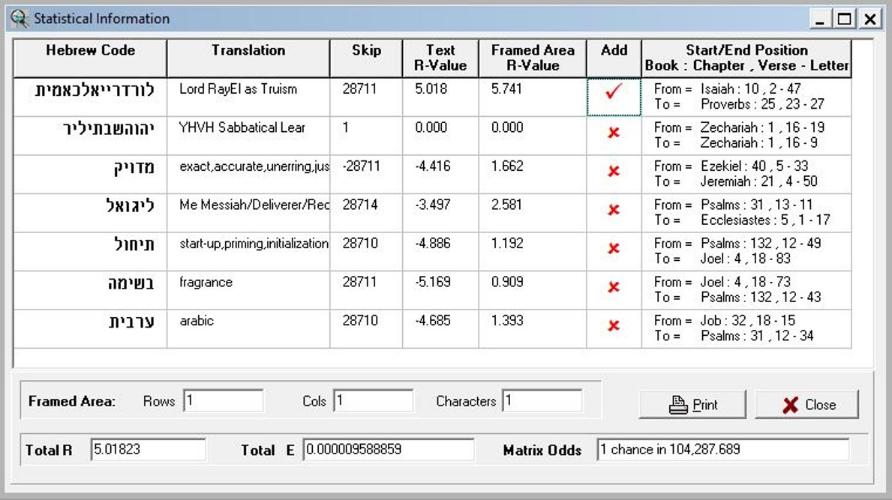 RAYEL LORD FIRE, MABEL = Lovable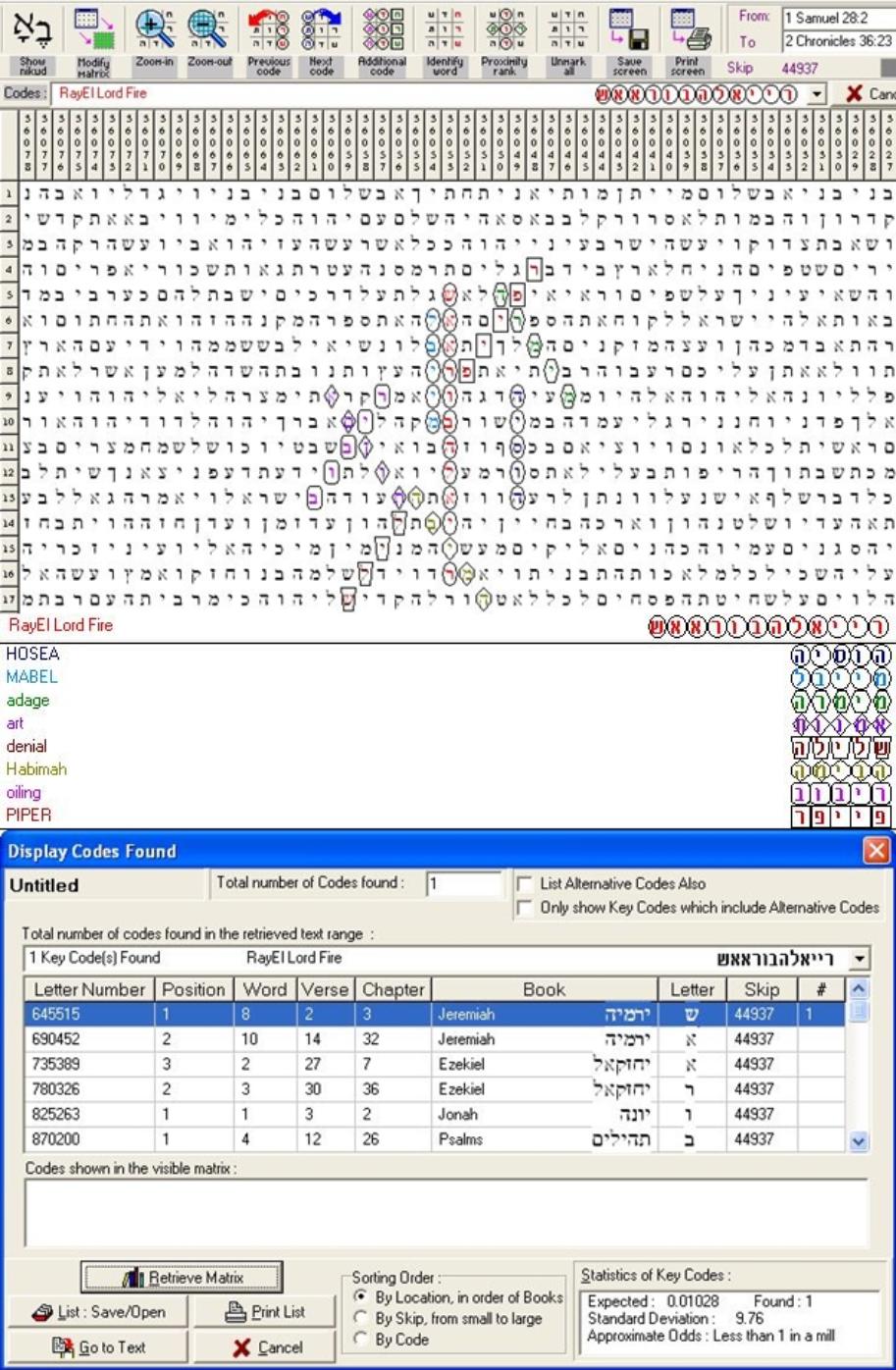 LORD RAYEL, RAYEL BIBLE RACED BIBLE (speed at which bible prophecy is being fulfilled)