A number of codes on Australia have been found and will be posted. Any questions on the following codes please contact website owner and code searcher at rruff13@gmail.com
Kevin Michael Rudd - the popular but ex Prime Minister of Australia and Foreign Affairs Minister. This is 1 of 3 codes found for Kevin Rudd.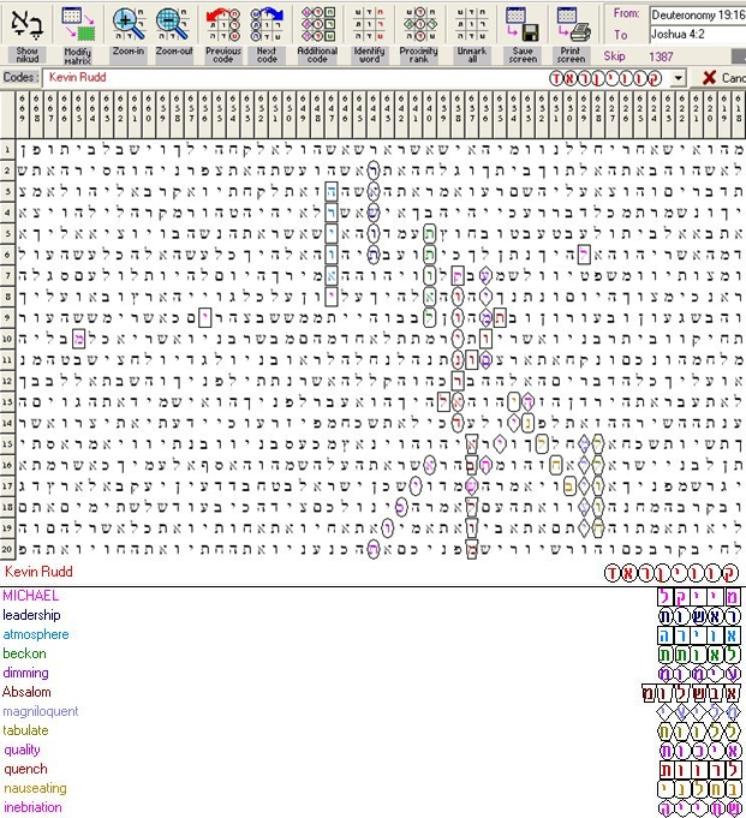 Queensland only appearred once in the Torah codes. It is known as the sunshine state of Australia. The word SUN immediately precedes QUEENSLAND, also known to have one of the highest rates of skin cancers.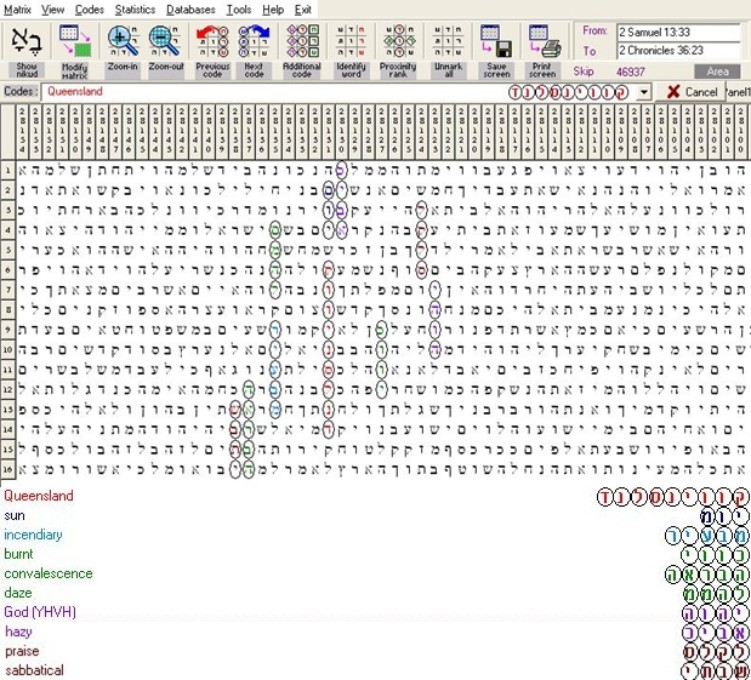 Tasmania in the Torah Codes.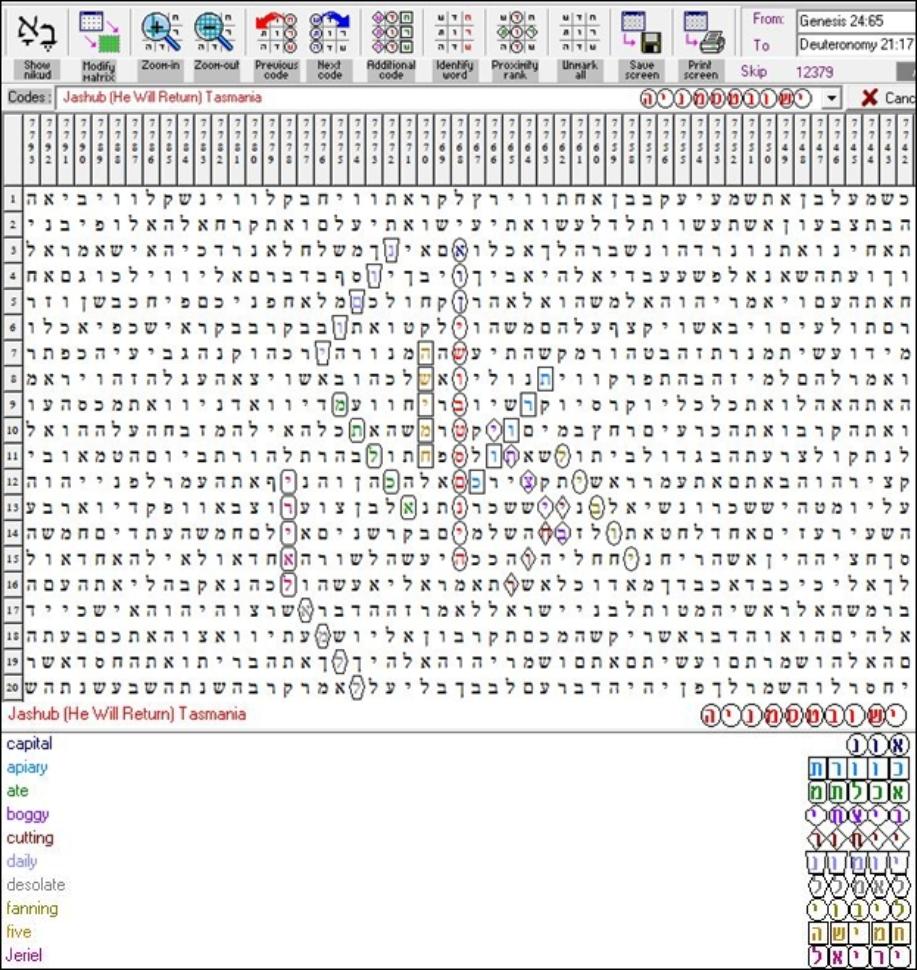 This code search was done on a young Queensland boy Daniel Morcombe who was abducted and never seen alive again.