The following 8 codes were found on the search term RAYEL WICKED, I did this to try and debunk Lord RayEls claims that he is the returned Christ. In Hebrew when the word wicked is joined to RayEl sharing a common letter it becomes RETURN. So all 8 codes read as RAYEL RETURN or more correctly RAY ALPHA RETURN. This makes sense when you consider the other words that showed up around His name. Proof that God can turn a wicked search term into a positive!
This code reads as RAY ALPHA RETURN MAN BENEFACTOR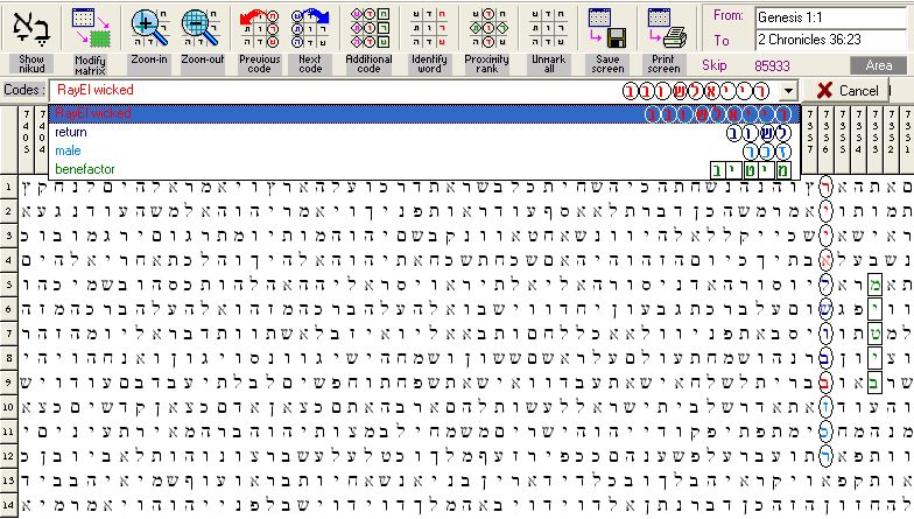 RAY ALPHA RETURN AMEN KHAMSEEN means Wind.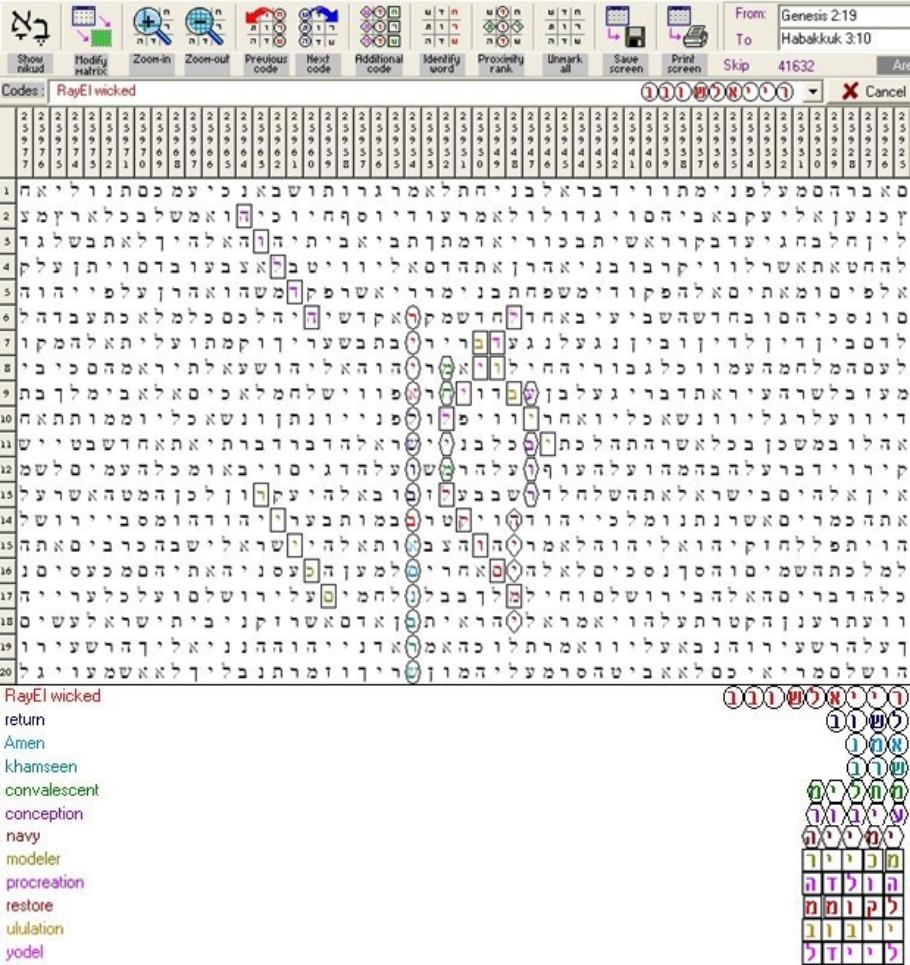 MATERNAL RAY ALPHAL RETURN from HIGHEST HEAVEN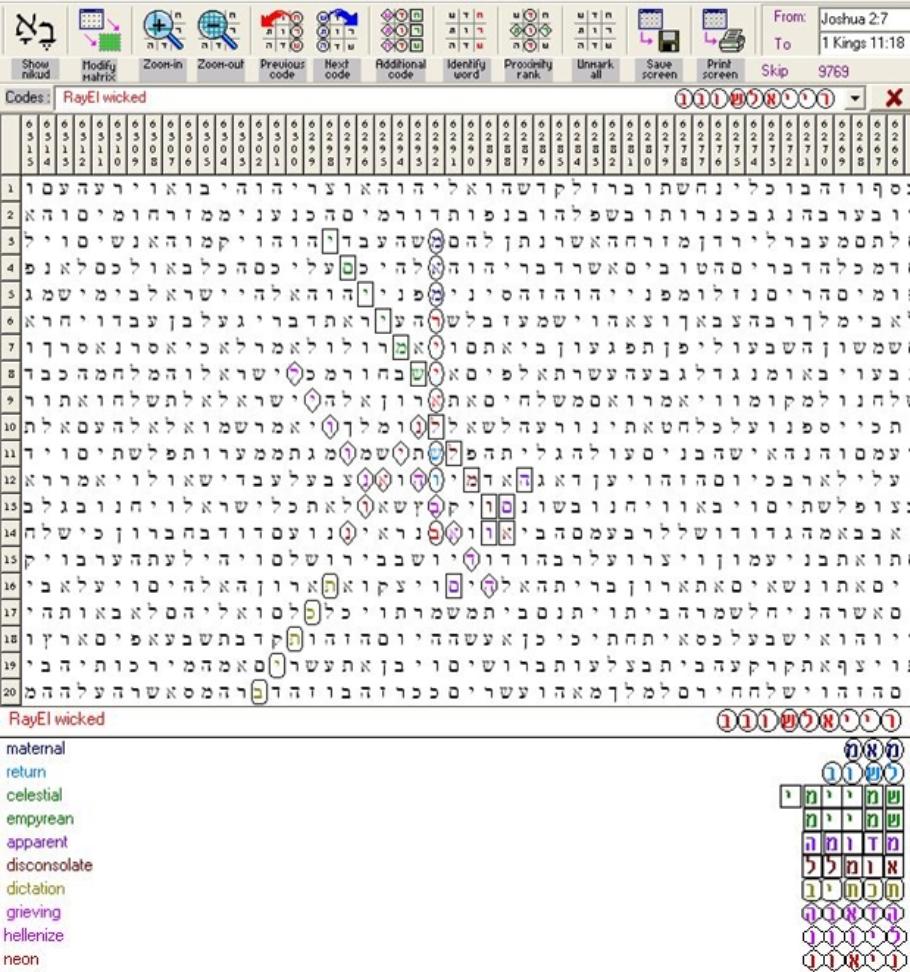 The word BRAVERY could also be SERVICE RAY ALPHA RETURN DESCENDANTS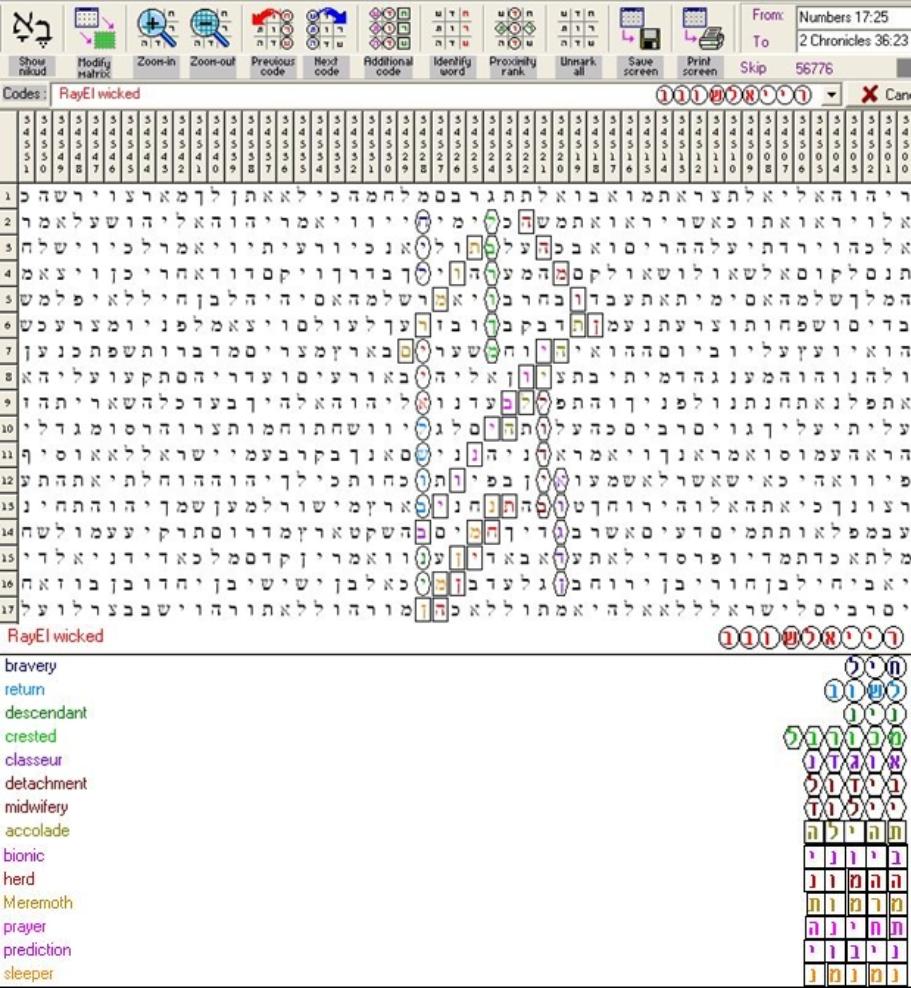 SPED RAY ALPHA RETURN RIFT, PERFECT JUBILEED.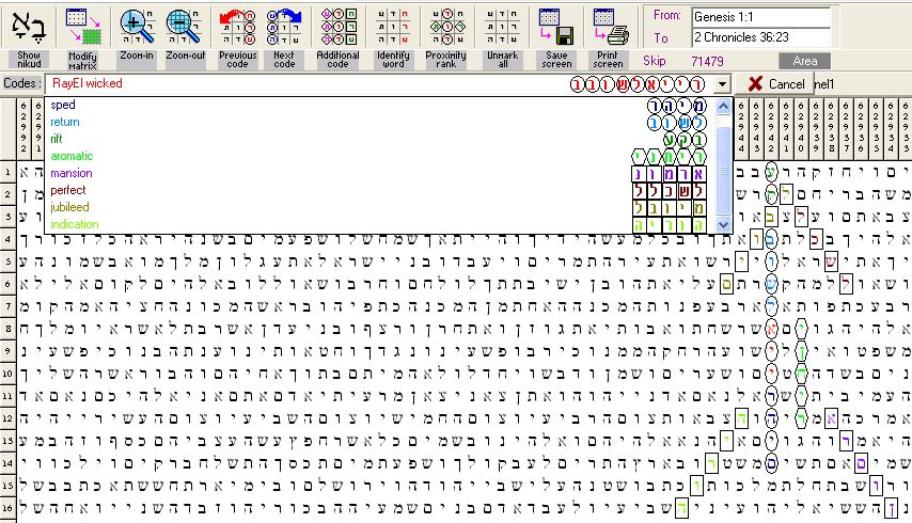 FAMINE CULTURED LUMINIOUS RAY ALPHA RETURN.
JERBAI = GOD PLEADS. ELITA = CHOSEN ONE. Both words cross His name.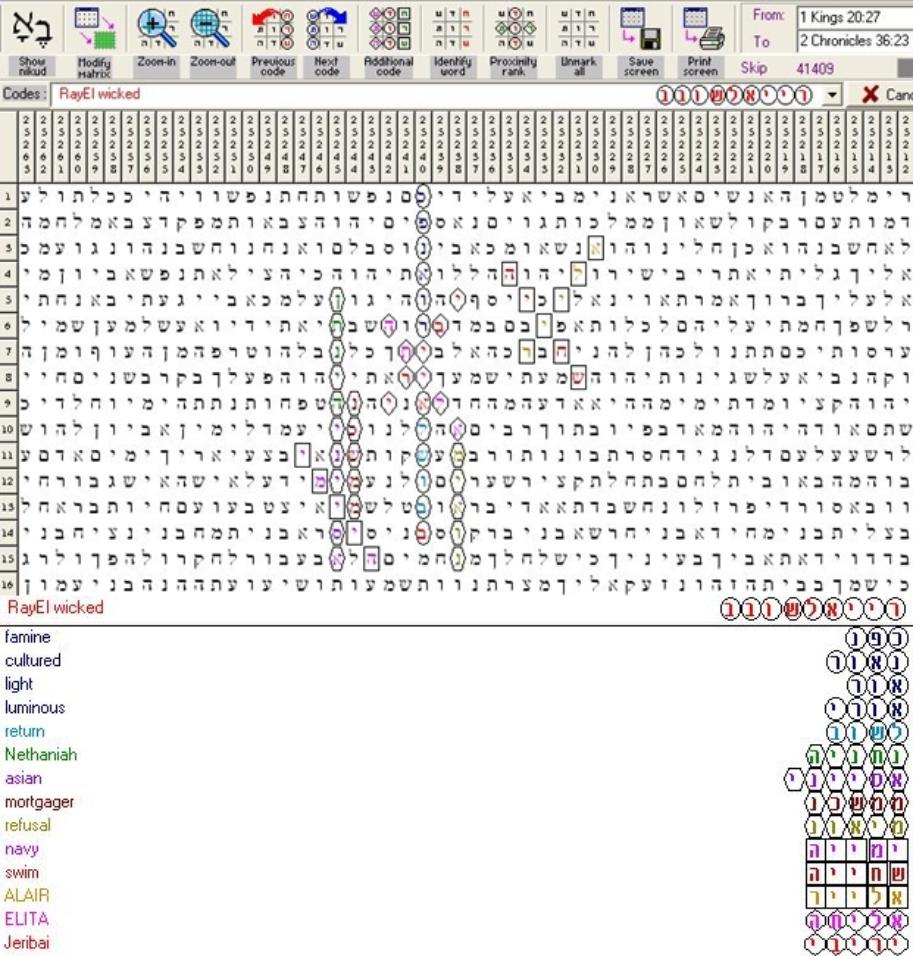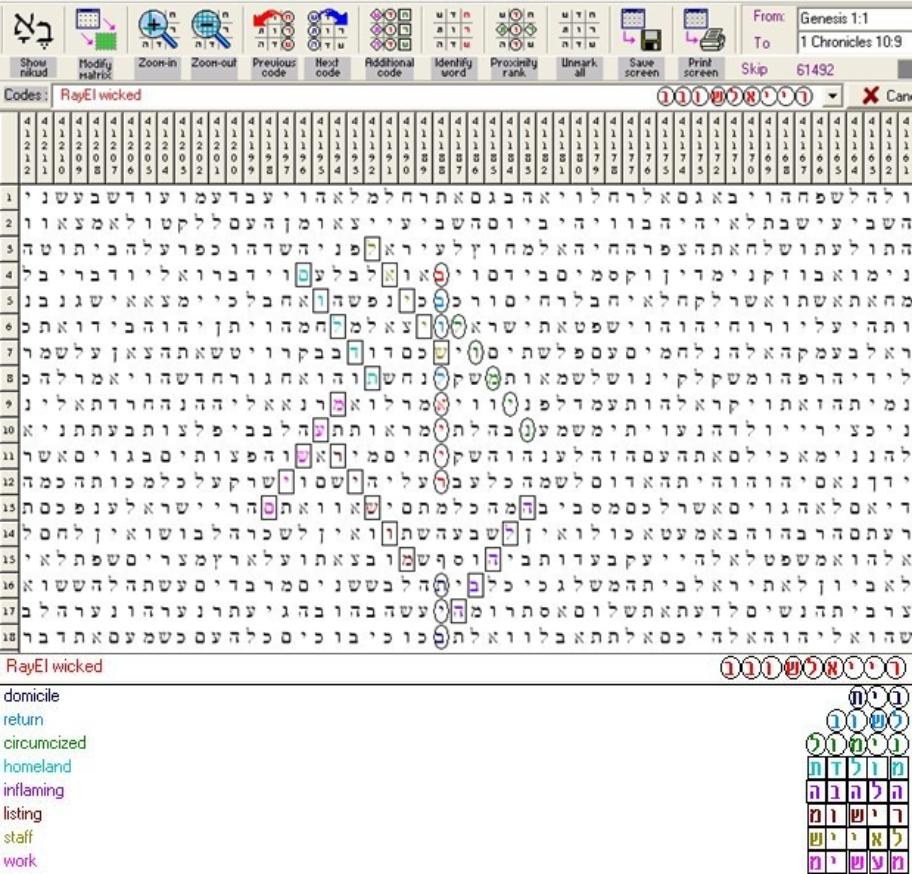 SEMITE RAY ALPHA RETURN HAGAR. ILLUMINATE crosses His name.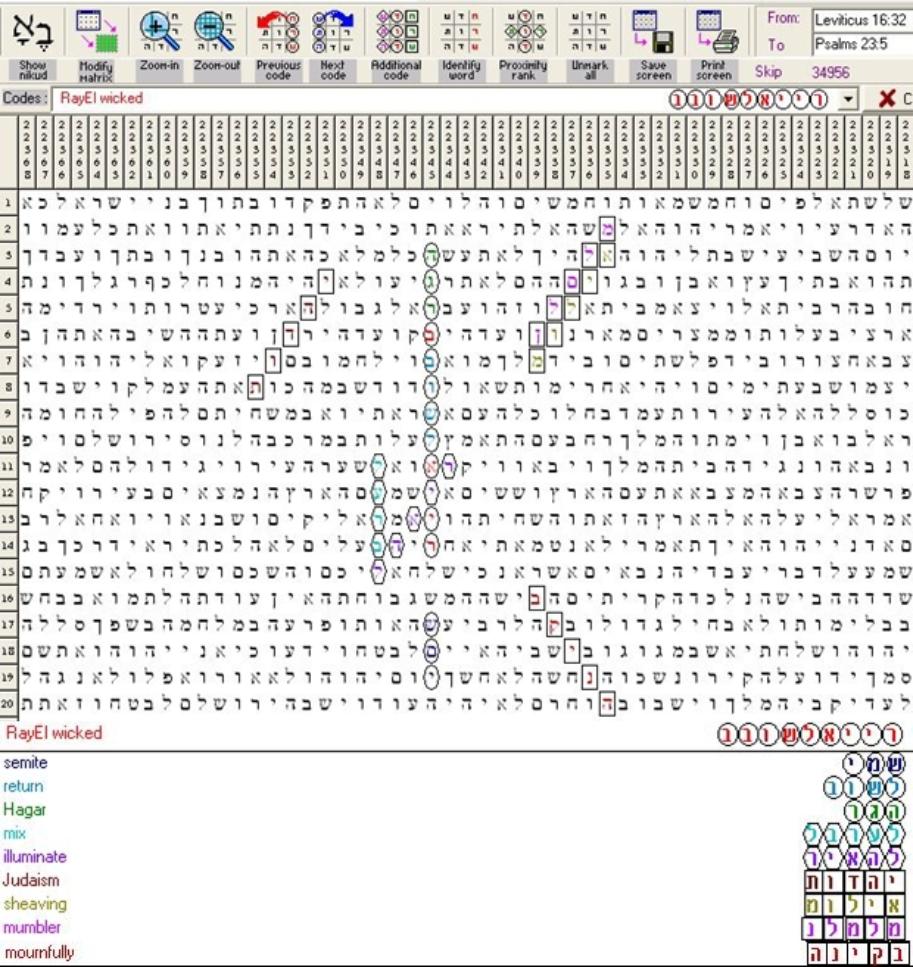 The following search term was found with 1 occurence - IT BILE RAYEL DEMONIC, DISGRACE. It is bile to say RayEl is demonic, a disgrace. To the left of the main term we have a Wishing Well?