Michel de Nostredame (14 or 21 December 1503– 2 July 1566), usually latinised to Nostradamus, was a French apothecary and reputed seer who published collections of prophecies that have since become famous worldwide. He is best known for his book Les Propheties (The Prophecies), the first edition of which appeared in 1555. Since the publication of this book, which has rarely been out of print since his death, Nostradamus has attracted a following that, along with the popular press, credits him with predicting many major world events.
NOSTREDAME had 5 occurrences throughout the Torah/Tanach Codes with some unusual results:
This first code reads as GOD NOSTREDAME TO GOD. Also points to Isaiah 40.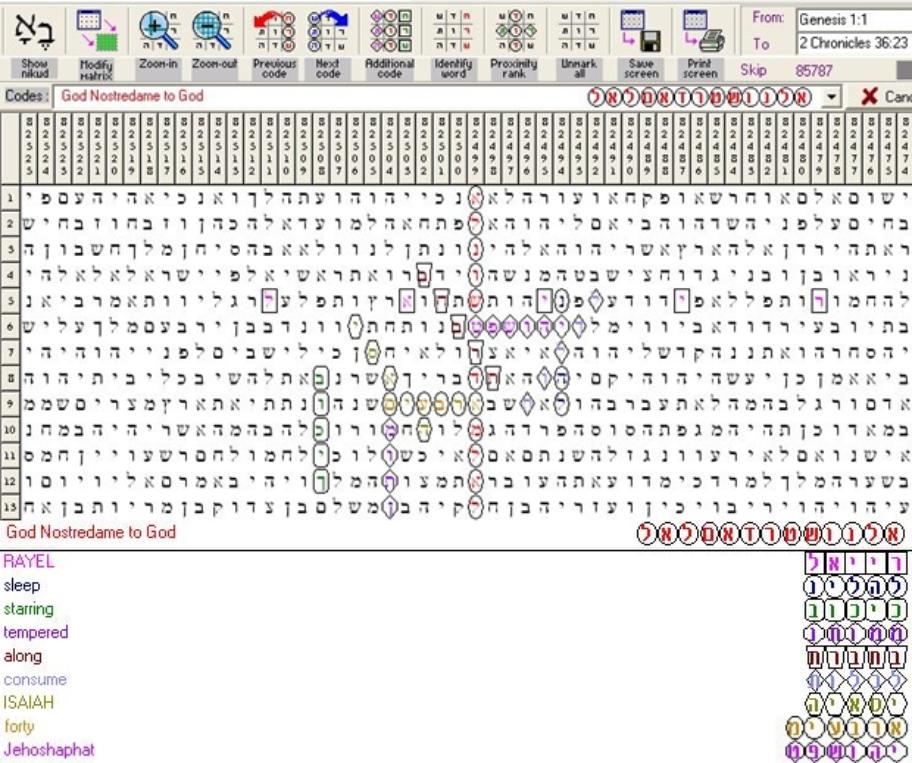 JOEL (GOD IS THE LORD) FROM NOSTREDAME. LIGHTNING ROD. OURAY means ARROW.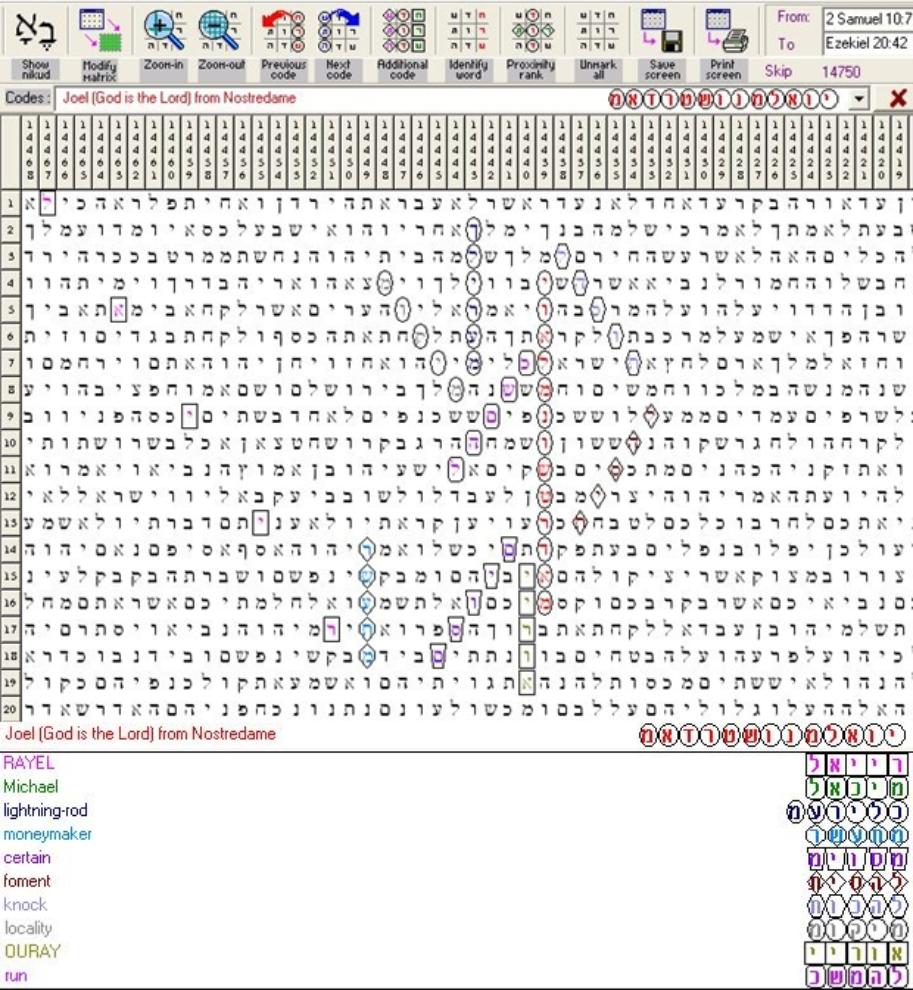 NOSTREDAME BURDEN. This code also points to Isaiah 40.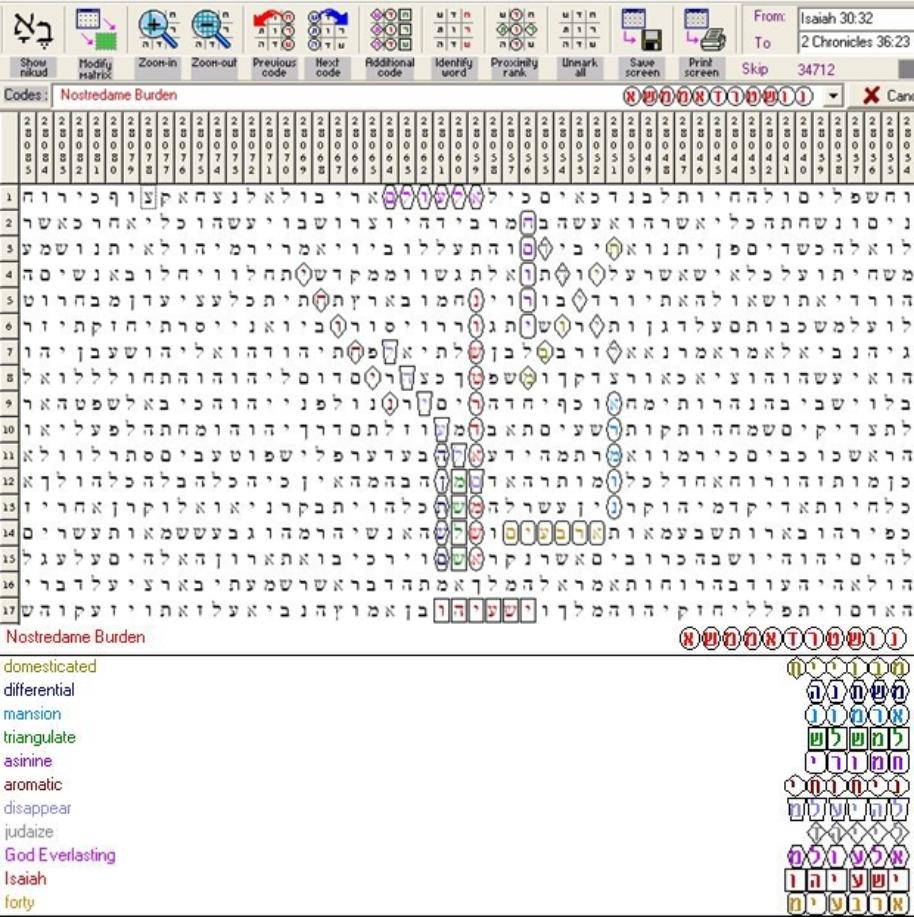 Isa 40:1 Comfort ye, comfort ye my people, saith your God. Isa 40:2 Speak ye comfortably to Jerusalem, and cry unto her, that her warfare is accomplished, that her iniquity is pardoned: for she hath received of the LORD'S hand double for all her sins. Isa 40:3 The voice of him that crieth in the wilderness, Prepare ye the way of the LORD, make straight in the desert a highway for our God. Isa 40:4 Every valley shall be exalted, and every mountain and hill shall be made low: and the crooked shall be made straight, and the rough places plain: Isa 40:5 And the glory of the LORD shall be revealed, and all flesh shall see it together: for the mouth of the LORD hath spoken it.
NOSTREDAME CARAVANNING SPACESHIP ?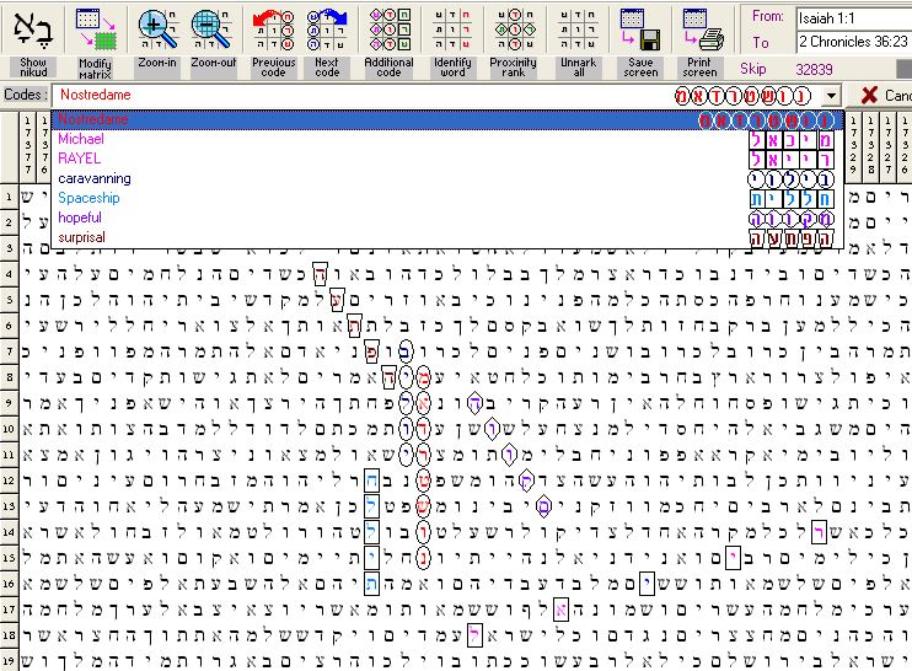 NOSTREDAME and HOWIE RAYEL seem to be linked in this matrix.