The Alpha and Omega is a Greek translation of the Hebrew Alef and Tav. Alef Vav Tav also spells the word for 'Sign'. So when Yeshua (Jesus) said He was The Alef and Tav, He was not just saying that He was the 'Beginning and the End' he was also saying He was 'The Sign'. There are a number of interesting occurrences of 'RayEl the Alef and Tav' throughout the Torah.
This is the highest odds code i have found to date, the software is unable to give the odds as it goes beyond its measurements.
61 letter sequence DETAILS ARRIVAL FROM SECOND EVE, AS GOD MOST FROM ONE FATHER, TUMULUS FIGURATE FROM, BUT BEHOLD RAYEL THE ALEF AND TAU, HEART TO HEART WITH THE BRIDE, BY ABOUT THE DENSITY PROHIBITED.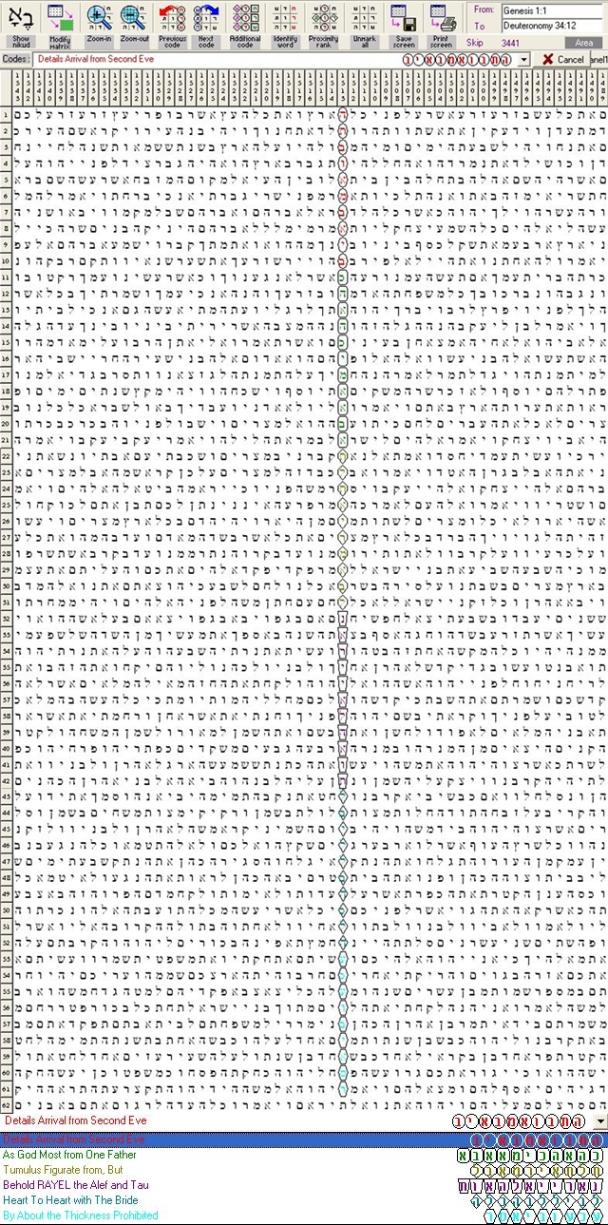 Christians refer to Christ as "The Second Adam", so the term "Second Eve" when referring to his Bride makes perfect sense.

As God Most From One Father, signifies Lord RayEl as the God who is the Father, and who is of the Father.


Tumulus is a grave, and Figurate represents infinity, so this symbolizes his conquering of death and his immortality.


The Alef and Tau statement is right from the Bible for him being the Alpha and the Omega, the first and the last, the beginning and the end.


Heart to heart with the Bride, soul-mates in eternity.


"About the thickness prohibited" is a bit confusing, unless it's about ending this level of human density, which does correspond with what Lord RayEl spoke about in his sermon on human vibrational density.
RAYEL THE ALEF AND TAV ACCORDING TO GOD. ASAHEL - GOD HAS CREATED. RANDOM that anyone will GRASP the importance of these Codes.