ELSHADDAI RAYEL has 2 occurrences throughout the codes.
LET THERE BE ELSHADDAI RAYEL FROM ADVOCATE.
MICAIAHU means WHO IS LIKE GOD, SHEREBIAH means WARMTH OF GOD.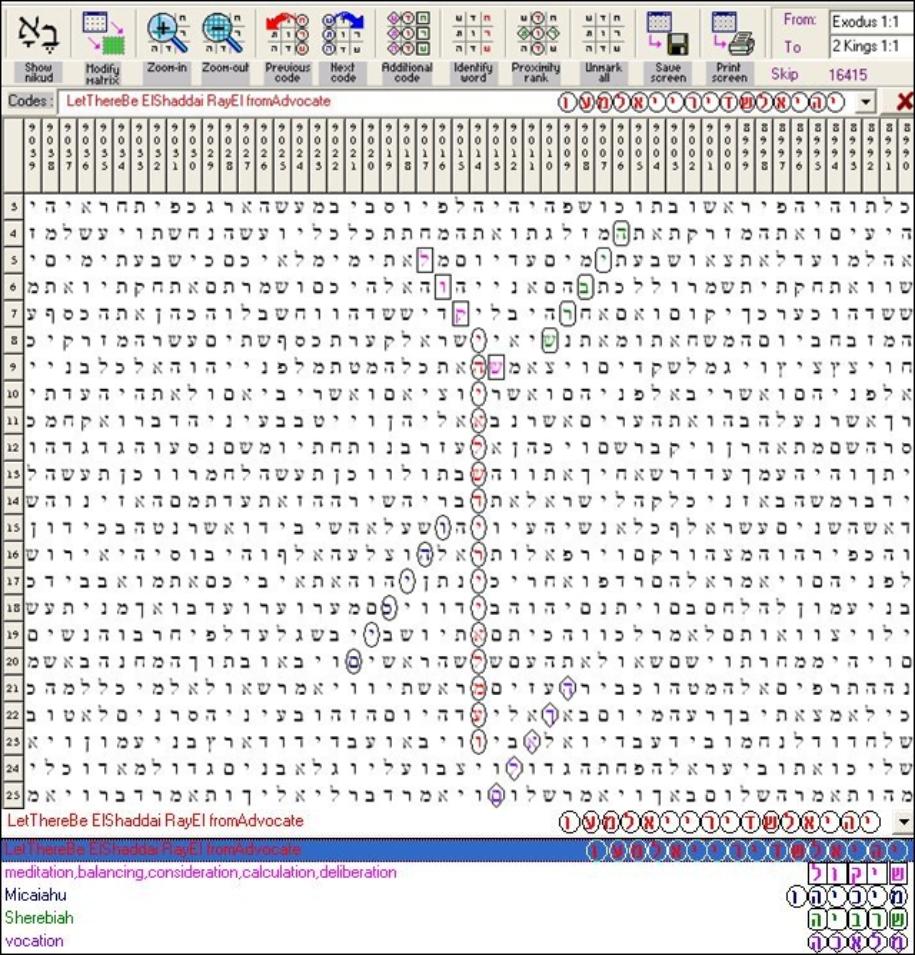 BOSOM AND ELSHADDAI RAYEL ENOUGH IN TO. HERE IS RAYEL THE STONE THAT - TWAIN.
RAYEL occurs in the following text - Mal 1:5 And your eyes shall see, and ye shall say, The LORD will be magnified from the border of Israel.